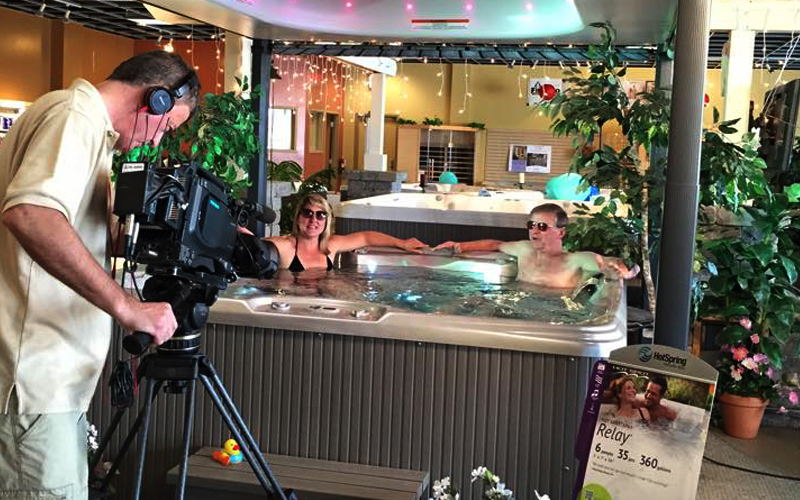 It is our goal to provide you with uncompromising service. In an effort to show our commitment to you, we proudly offer the following to ensure that your purchase, service and ownership experience meets and exceeds your expectations.
For your BUYING experience we promise …
An enjoyable and friendly, non-aggressive and courteous environment
A considerate and knowledgeable professional staff
Truthful and accurate marketing materials
The opportunity to privately wet test a product prior to purchase
A complete written explanation of all costs associated with purchase
A full and confidential discussion of payment and financing options
For your DELIVERY experience we promise …
Timely and prompt professional delivery and/or installation
Thorough on-site inspection and testing of all products delivered
A comprehensive discussion on proper maintenance and service schedules for your product
An understandable explanation and written copies of warranties for your product
AFTER your purchase we promise …
Clean, well maintained and appealing showroom with the latest options available to you in relaxation products
A variety of well-stocked product lines that will enhance your ownership experience
Free of charge monthly water care classes
Convenient operating hours with after hour appointments available if necessary
Free shipping of all phone or internet water care product orders over $100
SERVICE will be provided ….
In a timely, scheduled and prompt manner
By a professional technician who is easily identifiable and shows identification upon request
With a full explanation of your service/maintenance issues, including estimated time and cost to complete prior to the start of the repair
Upon your approval of charges prior to work being started
With a complete description of all work performed and an itemized list of applicable charges
SATISFACTION
Our pledge to always act in good faith
Our commitment to the highest standards of ethics and integrity
Our belief in honest and fair treatment of every customer, without discrimination
Our passion to provide timely and accurate responses to inquiries and requests
---
Evergreen Spas & Saunas
1015 W. Edison Rd., Mishawaka IN 46545

574-256-9949

Store Hours:
Sunday: Closed
Monday: Closed
Tues: 10-6
Wed: 10-6
Thurs: 10-6
Friday: 10-6
Sat: 10-5